Important Information – If you wish to get offers and surgery plans please send your enquiry and photos on our email: info@aestheticserbia.com or via Viber / WhatsApp on: +381 64 96 21 441. Photos are required for a quick response from the surgeon. There are discounts of up to 10% for more than one procedure.
Recommended
Welcome To The Plastic and Aesthetic Surgery Center Dr. GEORGIJEV
THE SURGEON YOU CAN TRUST.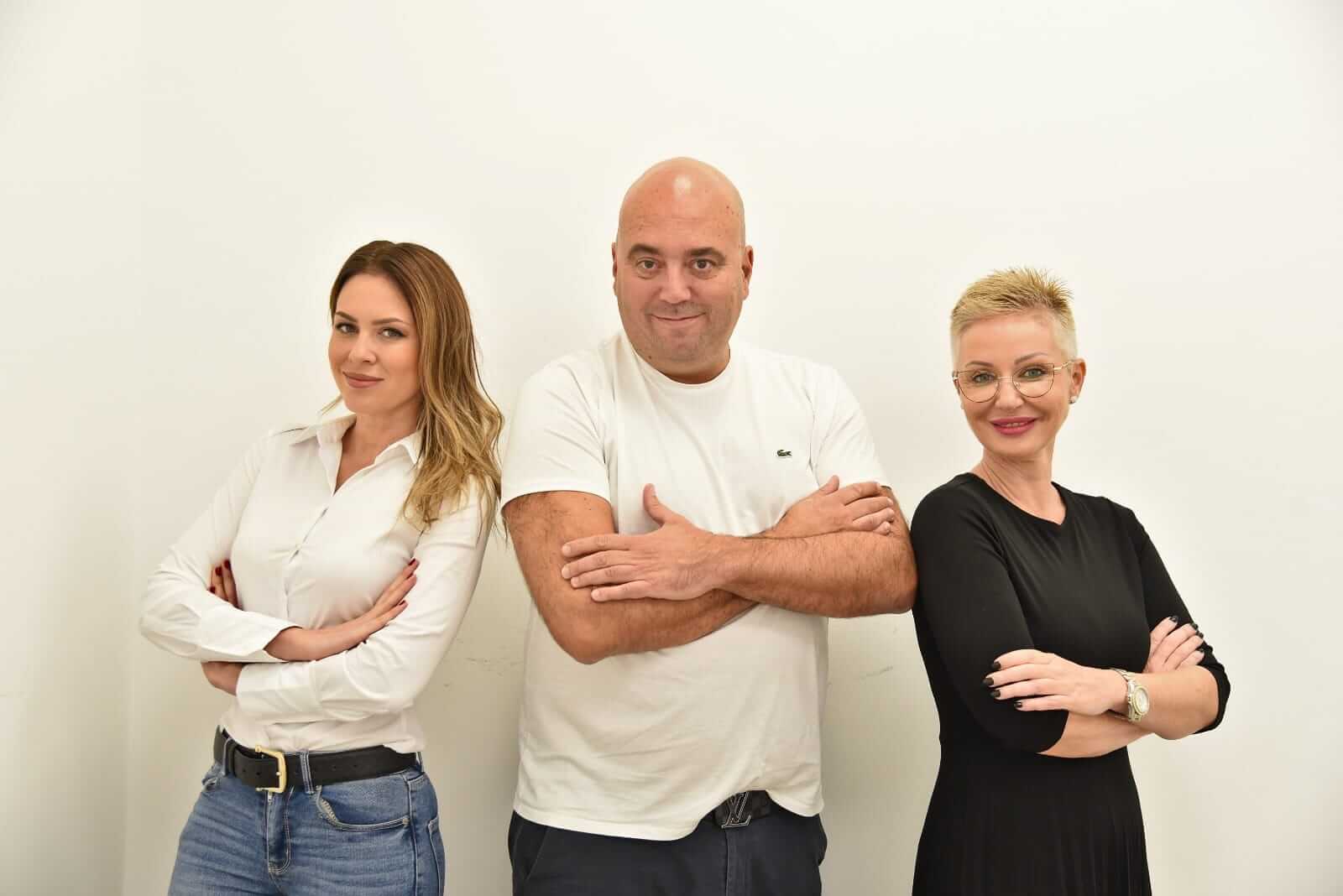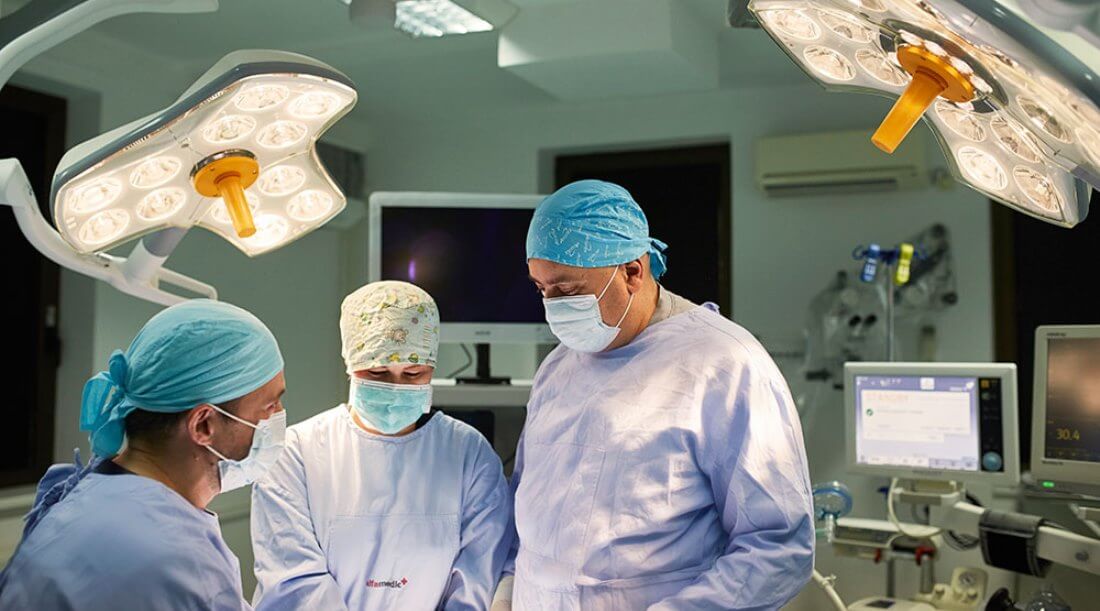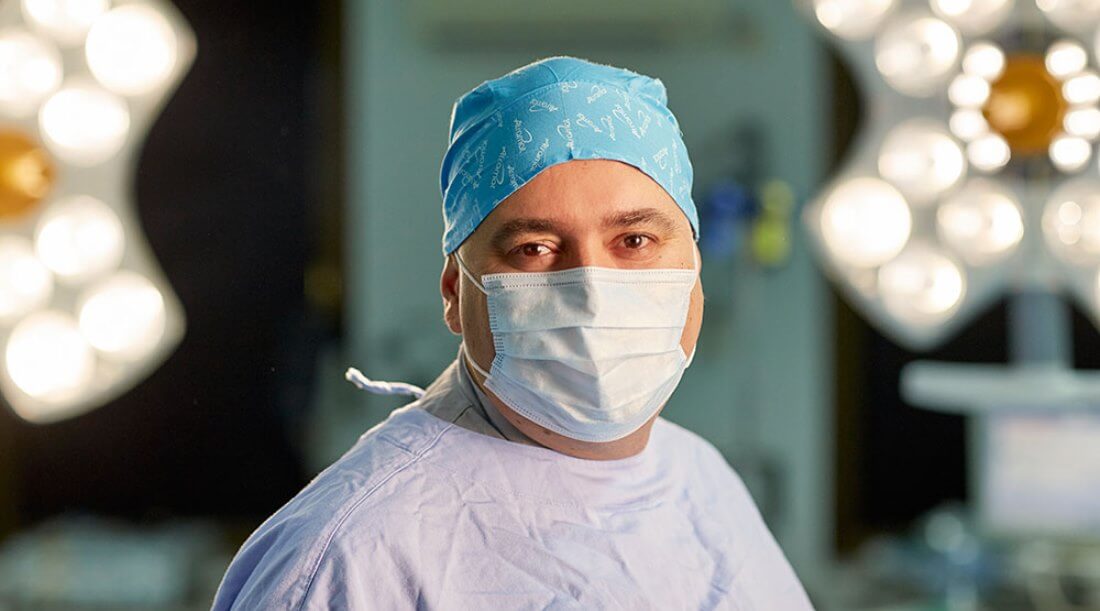 Why Us?
"Plastic and Aesthetic Surgery Center Dr. GEORGIJEV" was founded out of the desire to provide patients with the top comprehensive services in the field of plastic and reconstructive surgery and anti-aging at one place using materials of the highest quality and equipment from renowned manufacturers.
Dr. Igor Georgijev, a renowned specialist in plastic and reconstructive surgery and the founder of the Center, performs about 160 surgeries a year which makes 3,200 surgeries in total during his 20-year-long career. Although he successfully performs all the surgeries, he is regionally recognized as an expert for breast surgeries, i.e. breast augmentation, lift, reduction, and gynecomasty. Besides breasts surgeries, the area of his interest is eyelid surgery, especially upper eyelid surgery for which he developed a special technique, Brachioplasty, skin removal from the stomach, upper arms, and thighs after a sudden weight loss.
Dr. Georgijev and his team cultivate the aesthetics of natural look, promote moderation and health, and aesthetic justification of all the procedures that they perform. At the consultations, the patients are presented with realistic possibilities and effects of the surgeries and procedures, and they are given recommendations for the adequate choice of the procedure. Each patient gets full care until complete recovery from the surgery/intervention.
Although the Center was opened in October 2021, the team of doctors, scrub nurses, and nurses have been working together for years. The experts gathered around Dr. Georgijev are a well-coordinated team, thanks to which they can quickly and easily meet the most demanding needs of their patients.
Experience. Excellence. Professionalism.
Dr Georgijev's team
The needs, wishes, and security of our patients always come first for us. We provide full attention and respect to each patient.
Treatments and Prices
View The Medical Prices Of Plastic & Aesthetic Surgery Plastic and Aesthetic Surgery Center Dr. GEORGIJEV, In Jurija Gagarina 22m, Belgrade, Serbia
Consultation & Check Up

If you want to consult with a  surgeon, just fill out the appointment form and the surgeon will contact you within 24 hours.

Free

/

Full Face Lift

Duration of the surgery: 3 – 4 hours
Anesthesia: Local with analgo-sedation or general
Stay in hospital: 1 day
Social activities: After 1 to 2 weeks
Sports activities: After 3 weeks

6500€

5 - 7

Vertical Face Lift

1600 - 2100€

5 - 7

Forehead Lift

Duration of the surgery: 1 hour.
Anesthesia: Local with analgo-sedation or general.
Stay in hospital: Ambulatory
Social activities: /
Sports activities: /

2200 - 3000€

5 - 7

Brow Lift

2000€

5 - 7

Upper Eyelids Correction

Duration of the surgery: 30 minutes
Anesthesia: Local with sedatives or seminarcosis
Stay in hospital: Ambulatory
Social activities: After 1 week
Sports activities: After 3 weeks

600€

3 - 5

Lower Eyelids Correction

Duration of the surgery: 45 minutes
Anesthesia: Local with sedatives or seminarcosis
Stay in hospital: Ambulatory
Social activities: After 1 week
Sports activities: After 3 weeks

750€

3 - 5

Eyelids Correction - Blepharoplasty

Duration of the surgery: 30 min. upper; 45 min. lower
Anesthesia: Local with sedatives or seminarcosis
Stay in hospital: Ambulatory
Social activities: After 1 week
Sports activities: After 3 weeks

600 - 2500€

3 - 5

Tip Nose Correction (Rhinoplasty)

1500 - 2100€

2 - 5

Whole Nose Correction (Rhinoplasty)

Duration of the surgery: Up to three hours
Anesthesia: General
Stay in hospital: 1 day
Social activities: After 1 to 2 weeks
Sports activities: After 4 to 6 weeks

2000 - 3200€

5 - 7

Septoplasty

1800€

5 - 7

Ear Correction (Otoplasty)

Duration of the surgery: Up to one hour
Anesthesia: Local with eventual analgo-sedation
Stay in hospital: Ambulatory
Social activities: After 1 to 2 weeks
Sports activities: After 4 weeks

600 - 900€

5 - 7

Lip Augmentation

Duration of the surgery: Up to 20 min.
Anesthesia: Local
Stay in hospital: Ambulatory
Social activities: After 1 week
Sports activities: /

400 - 1500€

1
Breast Lift

Duration of the surgery: 2 – 3 hours
Anesthesia: General
Stay in hospital: 1 – 3 day
Social activities: After few days
Sports activities: After 6 – 8 weeks

3000 - 3600€

5 - 7

Breast Augmentation - Implants

Duration of the surgery: Up to two hours
Anesthesia: General
Stay in hospital: 1 day
Social activities: After 1 to 3 weeks
Sports activities: After 6 weeks

2750 - 4000€

5 - 7

Breast Augmentation - Fat Tissue

2400 - 3200€

5 - 7

Breast Augmentation - Aqua Filling

1100€ / 100 ml

5 - 7

Mastectomy

2000 - 2500€

7 - 10

Breast Reduction

Duration of the surgery: Up to three hours
Anesthesia: General
Stay in hospital: 1 – 2 days
Social activities: After 1 – 2 weeks
Sports activities: After 4 – 5 weeks

3500 - 4900€

5 - 7

Gynecomastia

Duration of the surgery: 1 -2 hours
Anesthesia: Local or general
Stay in hospital: Ambulatory or 1 day
Social activities: After 1 week
Sports activities: After 4 – 5 weeks

1200 - 1600€

5 - 7
Abdominoplasty (Tummy Tuck)

Duration of the surgery: 1 – 3 hours
Anesthesia: General
Stay in hospital: 1 – 4 days
Social activities: After 2 weeks
Sports activities: After 6 – 8 weeks

2500€

5 - 7

Liposuction

Duration of the surgery: 1 – 5 hours
Anesthesia: General or tumescent with analgo-sedation
Stay in hospital: Few days or ambulatory
Social activities: After few days
Sports activities: After 6 weeks

1000 - 5000€

4 - 7

Buttocks Augmentation with Implants

Duration of the surgery: Up to two hours
Anesthesia: General
Stay in hospital: 1 day
Social activities: After 2 to 3 weeks
Sports activities: After 6 weeks

3000 - 4000€

5 - 7

Buttocks Augmentation with Fat Tissue

Duration of the surgery: Up to three hours
Anesthesia: Combined or general
Stay in hospital: 1 day
Social activities: After 2 to 3 weeks
Sports activities: After 6 weeks

2000€

5 - 7

Buttocks Augmentation with Aqua gel filling

1100€ / 100 ml

5 - 7

Labiaplasty

Duration of the surgery: Up to 1 hour
Anesthesia: Local with analgo-sedation
Stay in hospital: Ambulatory
Social activities: After 3 – 4 days
Sports activities: After 4 weeks

1300 - 1500€

5 - 7

Hymenoplasty

500€

5 - 7

Vaginoplasty

1300 - 3000€

5 - 7

Penis Enlargement

Duration of the surgery: Up to two hours
Anesthesia: General
Stay in hospital: 1 day
Social activities: After few days
Sports activities: After 3 weeks

3500 - 4700€

2 - 3

Mommy Makeover

Contact Clinic

7 - 10