If you wish to get offers and surgery plans please send your enquiry and photos on our email: info@aestheticserbia.com or via Viber / WhatsApp on: +381 64 96 21 441.
Our communication coordinator will notify you about our aesthetic clinics and surgeons that will contact you via email or phone.
Free accommodation for bigger procedure and free transfer from the airport.
Service and Support – Free of charge.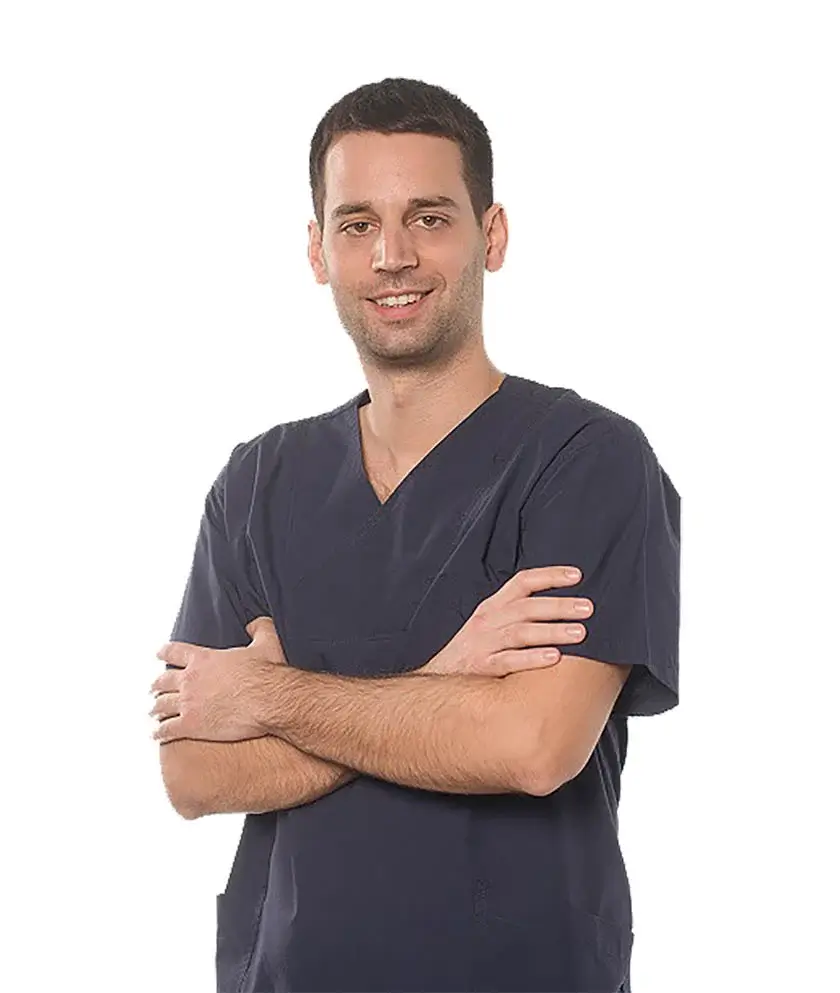 Dr Nemanja Gajdobranski
A resident in plastic and reconstructive surgery. The area of his special interest is anti-aging, especially facelift with 3D threads. Dr. Gajdobranski performs and assists in over 1000 surgeries and interventions a year.
Education:
Doctor of medicine, Faculty of Medicine, University of Novi Sad
Specialisation in plastic, reconstructive and aesthetic surgery, Faculty of Medicine – Belgrade 2017.
Student of PHD studies, second year –  clinical research , Faculty of Medicine,  Novi Sad.
Professional Experience:
Atlas general hospital 

 2017.

Clinic for plastic end reconstructive surgery, KCV – Novi Sad, 2015 – 2017.
Clinic "Hair center Serbia" – 2017.
Ask the doctor
Free Accomodation
Enjoy Serbia during your treatment in one of our first-class apartments near your clinic.
Free Transfer To and From the Airport
A personal chauffeur will be with you at the airport during your arrival and departure.
Free Consultations, Offers and Treatment Plans
Get our doctor's opinion at the moments notice, free of charge.
Compare more offers - Free of Charge
Our wide array of clinics allows you to compare offers and choose the treatment you think is best for you.
The Most Renown Plastic Surgery Hot Spot in Europe
Get the best of the best with Aesthetic Serbia and enjoy the first-class treatment options at unbeatable prices.
Top Rated Plastic Surgeons
Check out our reviews and find out why are we the best-rated platform in the region.
Service and Support - Free of Charge
Our service and support is free of charge, available 24/7 during your stay in Serbia.
Reviews
A large number of useful reviews about clinics and doctors.